Want a great Quickbase mobile app experience for your team?
Growing companies have a growing need for employees, partners and suppliers to access Quickbase on the go. Quickbase mobile increases your team's productivity by enabling users to access, update or create Quickbase data anytime, anywhere and from any device right from your mobile browser.
Common Quickbase mobile use case examples are:
Your field team needs a streamlined way to capture time, expenses, and notes that management can see in real-time in Quickbase.
You'd like customers to order products through an app that you can fulfill in Quickbase.
Your field employees need to upload photos from a job site in order to give a quote or provide safety checks. The app works like a "wizard" that walks them through photo-by-photo what they need to upload.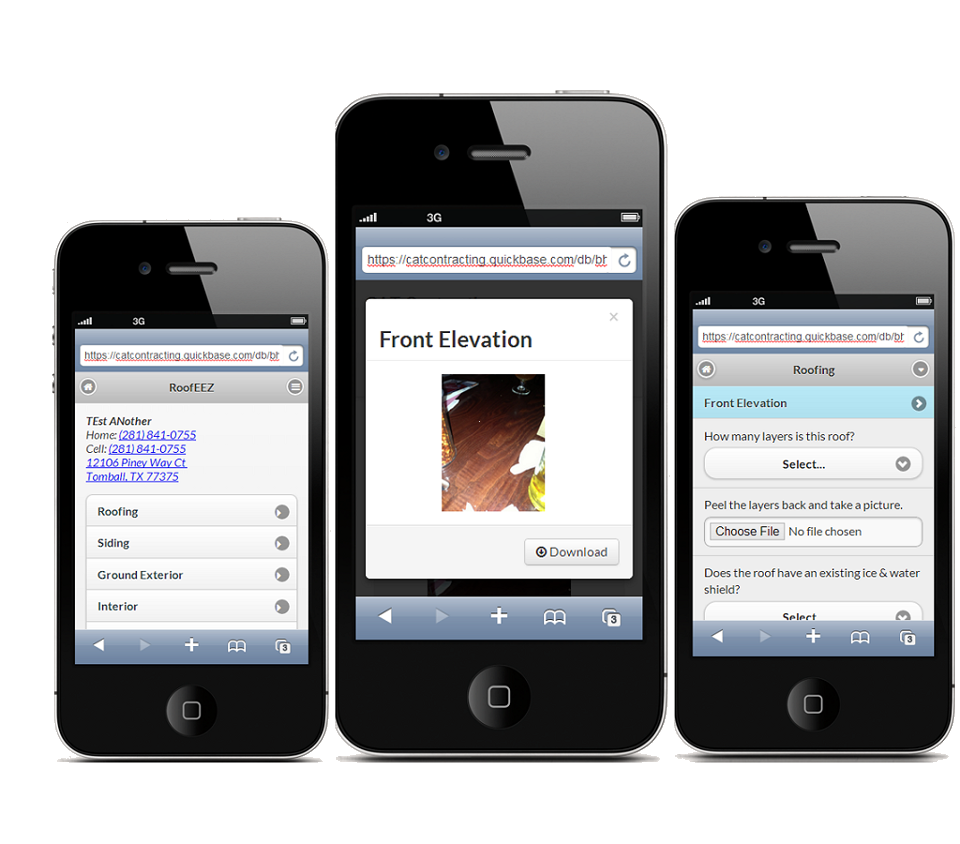 Why custom mobile app development?
While the Quickbase mobile app provides strong baseline mobile capability, growing companies often need additional custom development in order to:
Present a company "branded" experience — beyond what the Quickbase mobile app currently offers.
Provide a more customized workflow to better match business processes.
Allow offline access through a native mobile app to view and update data downloaded from itunes or android stores
Quickbase mobile app development with VeilSun
VeilSun can quickly and easily help you customize your Quickbase mobile applications to best suit your business needs. Whether you need to build custom, branded mobile-optimized web pages that integrate in real-time with Quickbase, or build custom branded "native" mobile apps that are downloadable from app stores like Apple and Android, our experienced team of mobile app developers can turn a mobile challenge into a productive and seamless experience.